Top Reviewed Chiropractor Ellicott City, Maryland
Neck Pain Specialists | Back Pain Treatment | Sports Rehab
Looking for total care from a family chiropractic practice you can trust? Elite Chiropractic is just minutes outside of Ellicott City, Maryland. Rated a go-to top chiropractor in Ellicott City, Elite Chiropractic and Sport is located in Columbia, MD and caters to clients all throughout Maryland. 
Owner Dr. Bross has assembled a team of elite chiropractors who specialize in personal care and pain treatment. No one-size-fits-all approach, but instead individual assessments, treatment, and physical therapy exercises for long-lasting treatment and pain relief.
Get back to pain-free living with the neck pain specialists and sports chiropractors in Ellicott City, MD at Elite. Schedule your appointment online or over the phone to begin.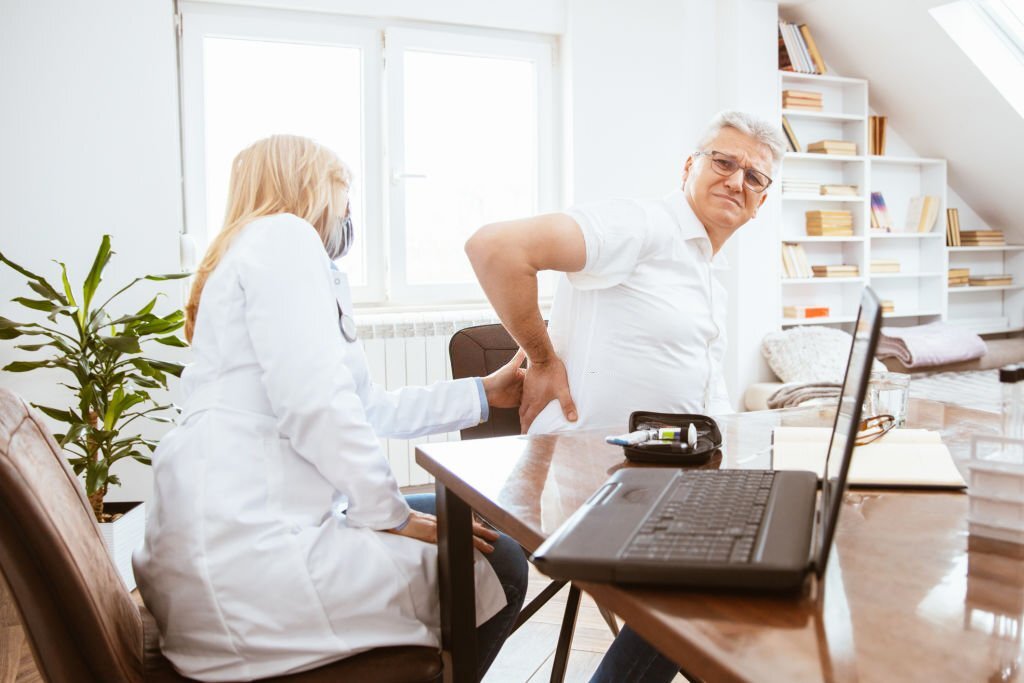 Get the Best Chiropractic Adjustments in Ellicott City
Elite Chiropractic and Sport is proud to offer a large variety of services and treatments that help with a wide variety of pain relief. Dr. Bross and the Elite team specialize in various chiropractic techniques that assist with neck pain, back pain, sports performance, and more.
Your chiropractor at Elite Chiropractic will take an assessment of your pain, how it feels, what triggers it, how long you've been experiencing it, if there was a cause for the onset, and what pain management techniques you've tried before. Then you'll receive a personal treatment plan and chiropractic adjustment that focuses on what is causing the underlying pain.
No matter what you're experiencing or what triggers your pain, Elite Chiropractic is here for you. Our back pain treatment in Ellicott City is designed to help alleviate and treat the underlying cause of pain instead of supplying temporary relief. Elite Chiropractic has the experience, equipment, and time to help you heal. 
Services From Our Family Chiropractors in Ellicott City
Get Back to Pain Free Living At Our Chiropractic Wellness Center Close By Ellicott City, MD
You may have gotten used to certain types of pain in your daily life. Everything from headaches to back pain that slowly degrades your quality of life over time. Thanks to our family chiropractors serving Ellicott City, you don't need to deal with that anymore.
We offer treatment for an extensive list of common and uncommon pain. No matter what treatment you've tried before or how long you've been injured, we can assist in overall improvement.
Achilles Tendinitis
Brachial Plexus Injury
Carpal Tunnel
Disc Herniation
Frozen Shoulder
Hamstring Tear
Heel and Foot Pain
Hip Bursitis
Iliotibial Band Syndrome
Jaw Pain
Knee Pain
Migraine Headache
Neck Pain
Rotator Cuff Tear
Sacroiliac Joint Pain
Sciatica
Shin Splints
Shoulder Tendinitis
Snapping Hip
Sprained Ankle
Tennis Elbow
Tension Headache
Trigger Finger
Whiplash
Visit Our Ellicott City Spine Center Today
Schedule an appointment with one of our many experienced and knowledgeable chiropractors today at our office just outside of Ellicott City in Columbia, MD. New patients can easily schedule online, give us a call, or send an email. We are in-network with Blue Cross/Blue Shield, United, Johns Hopkins EHP, Aetna, and Medicare insurance. We are out of network with Cigna.
Discover better living today with our Ellicott City chiropractors near you at Elite Chiropractic and Sport. 
Frequently Asked Questions