Trusted Catonsville Chiropractors for Pain Relief
Neck Pain Specialists | Back Pain Treatment | Sports Rehab
Looking for comprehensive care from a dedicated family chiropractic practice that you can truly rely on? Look no further than Catonsville chiropractors at Elite Chiropractic and Sport. Located just minutes outside of Catonsville in Columbia, Maryland, Elite Chiropractic has earned a reputation as the top choice for chiropractic care in the area.
Owner Dr. Bross has curated a team of exceptional chiropractors who specialize in various pain-relief techniques and chiropractic treatments. There is no one-size-fits-all approach. Instead, we believe in personalized assessments, tailor-made treatments, and sustainable physical therapy exercises. Our goal is to provide you with long lasting pain relief.
Say goodbye to discomfort and rediscover the joy of living without pain, thanks to the expertise of our neck pain specialists and sports chiropractors right here in Catonsville, Maryland. Your path to a pain-free life begins with a simple step – schedule your appointment online or call us today. Elevate your health and embrace the well-being you deserve!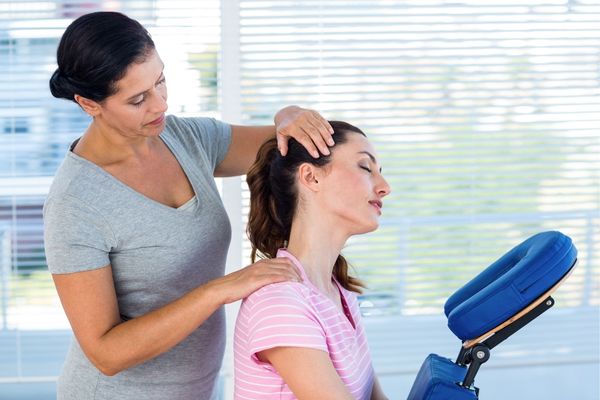 Personalized Chiropractic Adjustments in Catonsville
At Elite Chiropractic and Sport, we offer a wide array of services and treatments that bring solace and relief back to your day to day. Dr. Bross and our dedicated team are masters of their craft, well-versed in a multitude of chiropractic techniques designed to alleviate neck pain, back pain, and enhance your sports performance.
Our Catonsville chiropractors work to truly understand your pain and how it impacts your limitations daily to help create tailor-made treatment plans. We learn what type of pain you are experiencing, what happens at the onset of your pain, and how long you've been experiencing it. We'll inquire about any accidents or injuries and what pain-relief management you've tried in the past. We create a personalized treatment plan and administer a chiropractic adjustment tailored to the source of your pain.
Your unique experience matters to us. Our commitment is not just about providing momentary relief; it's about uncovering and addressing the underlying cause of your pain, so you can truly heal. At Elite Chiropractic, we boast not only the experience and equipment but the unwavering dedication to guide you on your path to healing. 
Services From Our Catonsville Family Chiropractors
Why Work With Our Catonsville Chiropractic Wellness Center
Over time, you may have grown accustomed to the persistent pressure of lasting or chronic pain. From relentless headaches to the unwelcome presence of back discomfort, these pains can erode the quality of your life over time. 
At Elite Chiropractic and Sport, we aim to provide treatment for a wide spectrum of both common and uncommon pains. Regardless of the treatments you may have tried in the past or the duration of your injuries, we have specialized pain management treatment techniques that have helped clients after years of discomfort. Our Catonsville chiropractors are proud to serve so many clients throughout Maryland and assist in long-lasting pain relief from our office in Columbia. 
Achilles Tendinitis
Brachial Plexus Injury
Carpal Tunnel
Disc Herniation
Frozen Shoulder
Hamstring Tear
Heel and Foot Pain
Hip Bursitis
Iliotibial Band Syndrome
Jaw Pain
Knee Pain
Migraine Headache
Neck Pain
Rotator Cuff Tear
Sacroiliac Joint Pain
Sciatica
Shin Splints
Shoulder Tendinitis
Snapping Hip
Sprained Ankle
Tennis Elbow
Tension Headache
Trigger Finger
Whiplash
Visit Our Spine Center Just Outside Catonsville Today
Stop letting pain control your life and seek chiropractic pain relief from Catonsville chiropractors you can trust. Schedule an appointment online, give us a call, or send an email to begin. We are in-network with Blue Cross/Blue Shield, United, Johns Hopkins EHP, Aetna, and Medicare insurance. We are out of network with Cigna.
Let go of your expectations and embrace a new way of living with Catonsville chiropractors at Elite Chiropractic and Sport, located just a short drive away in Columbia, MD. 
Frequently Asked Questions