Chiropractic vs Physical Therapy: Which is Right for You?
Deciding between a chiropractor and a physical therapist for your physical recovery can be a difficult choice. Chiropractors and physical therapists alike target large portions of the same areas of the body (limbs, neck, back, wrists, etc.) but their approach, education, and experience differ when it comes to the specifics of the injuries and pain management techniques.
If you haven't received a specific referral for either a chiropractor or a physical therapist, here are a few questions you can ask yourself to help determine which is the right choice for you and your body's recovery.
Importance Differences Between Chiropractors and Physical Therapists
It's worth noting that there can be overlap in the treatments provided by chiropractors and physical therapists, and both professions can be effective in treating musculoskeletal conditions.
The choice between the two will depend on your specific needs and preferences. In some cases, an office will have both a chiropractor and physical therapist on staff to help provide well-rounded care.
Here are the main differences to keep in mind when pursuing the rest of our questions about how to determine the best doctor for your pain or recovery treatment plan.
Questions to Ask Yourself to Determine Chiropractic vs Physical Therapy
Who has your primary care doctor recommended?

First things first are to have your primary care doctor consult on your condition and provide a recommendation. This will allow you to also receive referrals to doctors you may otherwise not have access to.
Is my condition musculoskeletal or neurological or cardiovascular?

Chiropractors focus primarily on musculoskeletal conditions while physical therapists are trained and educated in a broader range of topics, including neurological and cardiovascular. If you're uncertain about the cause of your injury, consult with your primary doctor to help pinpoint the most likely cause. Research your issue to see who has the most experience with treatment.
Do I want a hands-on adjustment or mobility exercises to bring home?

A chiropractor is going to approach conditions with a hands-on approach to manual adjustments – this means they will realign the spine or manipulate nerves with their hands directly, which is a non-invasive treatment. A physical therapist, however, will take a manual approach for adjustments when you're in-office but then also create a treatment plan compromised of exercises to complete at home. Both are manual therapy, but with different add-ons or focuses.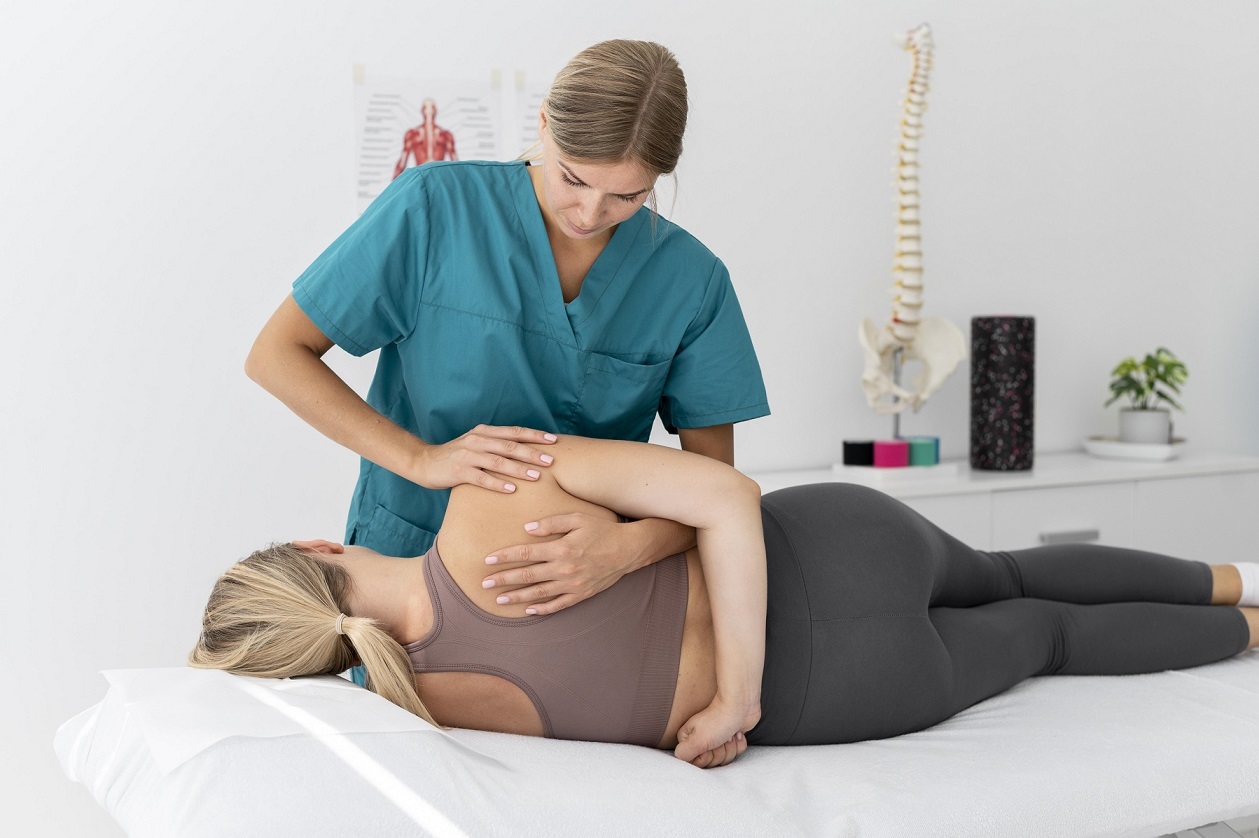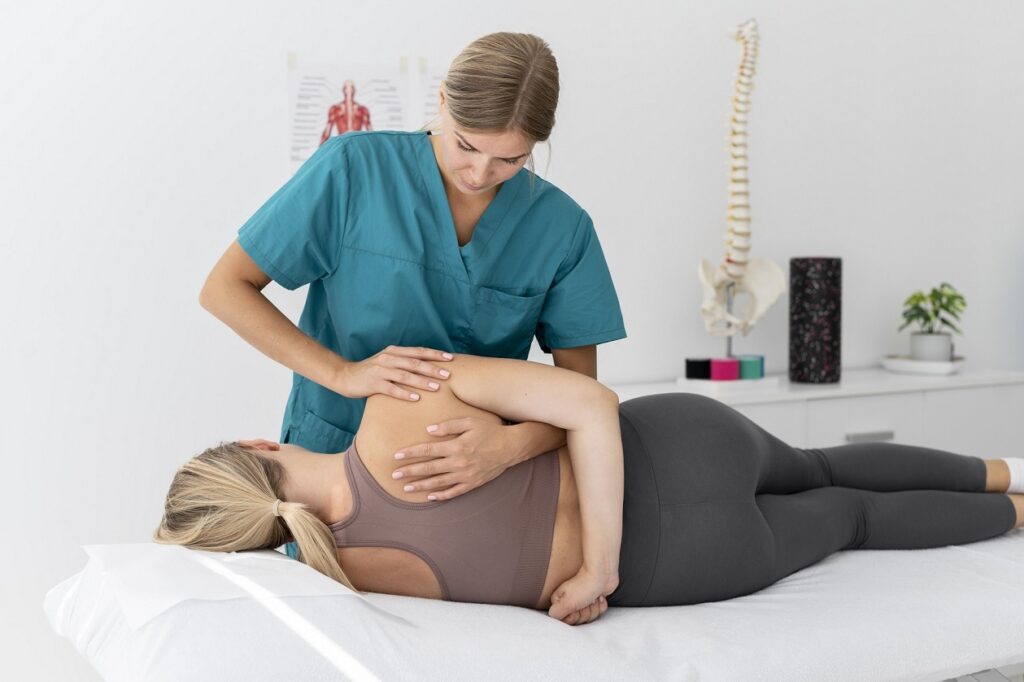 Does the practitioner I wish to see require a referral?
Some physical therapists require a direct referral in order to book an appointment and receive care. Most chiropractors, however, you can schedule an appointment without a direct referral. Review the referral or scheduling requirements for the doctors you are considering to see if you need to set up a primary care doctor visit first.
Does my insurance cover a physical therapy or chiropractic visit?
Check with your insurance coverage to see if your plan covers one type of doctor's visit over another. It is important to ensure you know your out-of-pocket expenses for either practitioner to get the best care that also is covered. This will help you consult further on treatment plans you may be considering.
Are you looking for a holistic approach or rehabilitation therapy?
Chiropractors often discuss overall wellness when it comes to treatment plans. Physical therapists, however, target overall rehabilitation as their approach. Think about your own personal philosophies and what gains you wish to achieve from your doctor's visit, besides just injury recovery and pain management. The similarities and differences between the two manual therapy modalities can often help be what sways a person's decision.
What insights did I gain from my consult appointment?
When in doubt, schedule a consult with a local chiropractor and a local physical therapist. Discuss your pain or rehabilitation therapy goals, ask for their experience working on similar conditions, read reviews from other clients, and compare appointment notes to see which doctor addressed your condition in a way that made you feel comfortable, heard, and validated.
Healing Hands Showdown: Chiropractors vs Physical Therapists - The Ultimate Face-Off
In the end, your choice of chiropractor vs physical therapist will come down to your body, your injury, and your wellness values. Both practitioners have pros and cons to their approach on pain management that attract various clients.
Always work with a doctor that makes you feel safe and with whom you receive results in a timely manner. Be realistic, ask questions, and never be afraid to consult with another doctor for more opinions.
Chiropractor vs Physical Therapy FAQ